'You, the mortal wearer of the Spark, remember! Remember and fear!
If, while messing around a cowshed or being of any other use for your master, you felt the sudden cold of Terskellen and a slight whisper of a wind seems like someone's calling to you...
If you hunt down a wild animal in the deep of the woods, squeezing your bow in hand, while constantly sensing the smell of death and moist clay...
Or, sit you in your castle among the mighty squad of your unbeatable warriors and sudden thoughts of Jodhe and her scarlet sickle strikes you - let her always be well-fed.
You should know that she is calling for you.
She has found you.
And she is hungry.'

Hi, feudalists!

While the main part of our team is busy fixing errors and critical bugs, our art department is working on certain long-term goals.

For example, we've recently finished another model for the native tribes, whom live in forests and swamps. They are known as the Red Reaperess.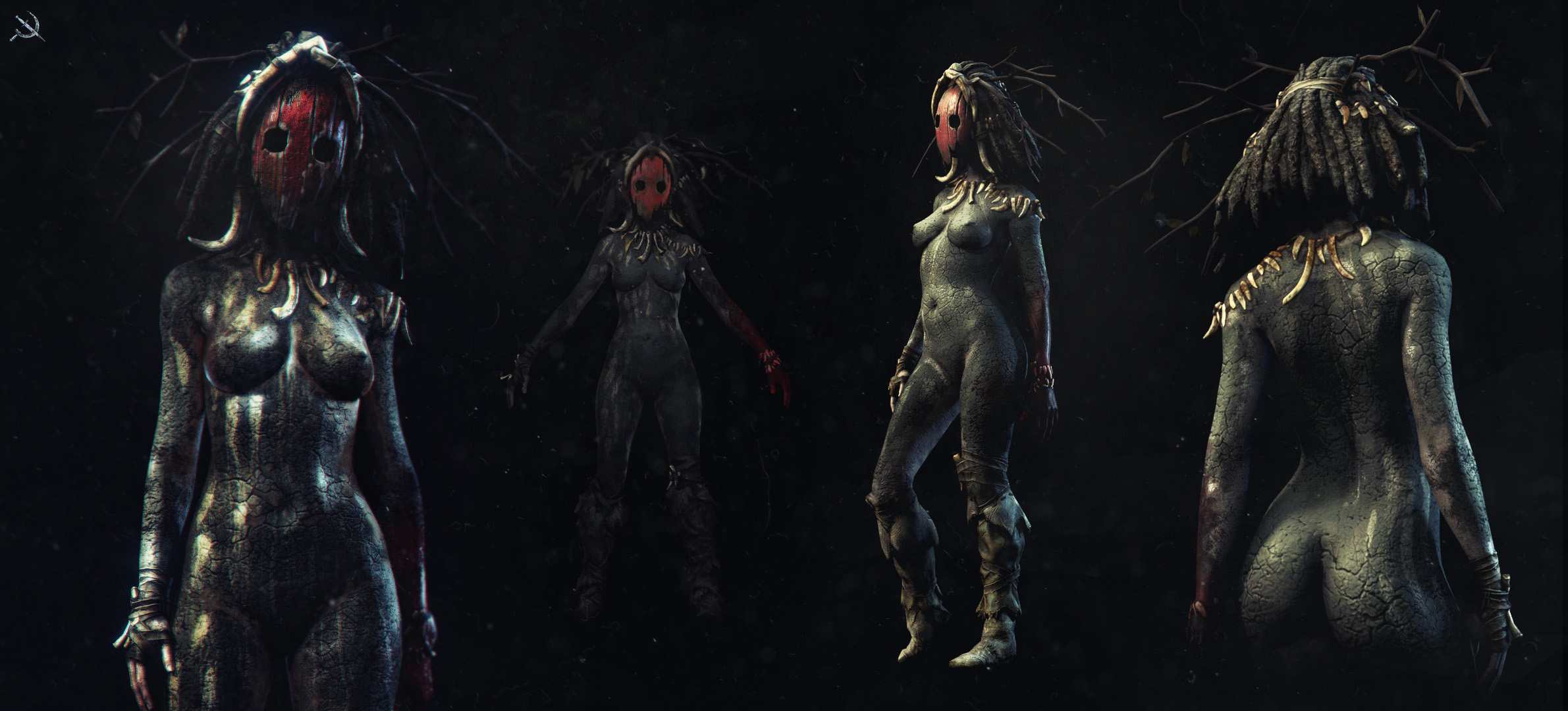 We still have a long way to go until natives are perfected and ready to be implemented in the game. Now, almost all creature models and weapons are ready and we continue working on animations and behavior scenarios. Next: AI, settlement design and thorough testing.

We know how the wild animals behave, and it is not anywhere near the intellect level natives will possess. A lot of work is still ahead.

We continue working on the MMO newbie island functionality. These are the learning grounds where newcomers will be spending their first gameplay hours getting used to gameplay mechanics and survival basics, before entering the large, aggressive and unforgiving MMO world.



We are building the starting settlement, modelling unique decorations and working on NPCs which will issue simple quests and help newcomers to immerse themselves into the world and learn its history.

We will keep you updated, stay tuned for more!

- The Team